On April 1, 2014, General Motors CEO, Marry Barr, was pressed for details on what GM knew about the faulty ignition switch defect at a House Energy and Commerce Committee hearing.
Since February, GM has recalled more than 6 million vehicles globally for various issues. However, at the heart of this meeting was what really took place nearly 10 years ago when the first reports of failing air bags were filed with the National Highway Traffic Safety Administration (NHTSA). Did GM take the necessary steps or not? Why didnt the NHTSA issue a recall in 2005 when they were aware of the problem?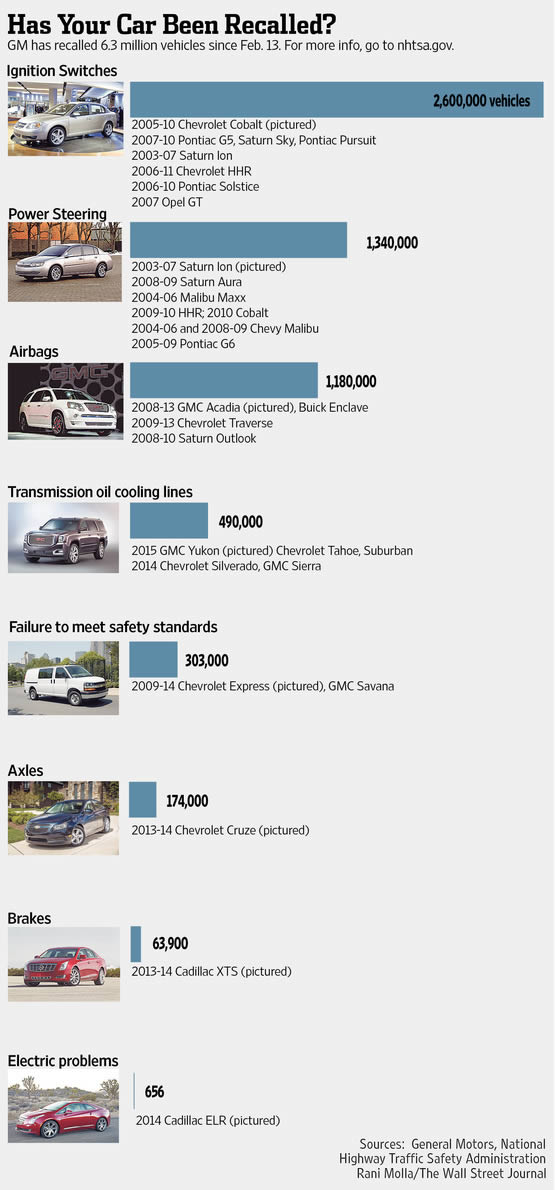 Barra, who took the reins of the company in January, has remained apologetic and as honest as possible, I consider this to be an extraordinary event and we are responding to it in an extraordinary way. she said to the committee.
In regards to GMs failure to fix the faulty ignition switch in the 2005 Chevrolet Cobalt, Barra referred to their inactions as unacceptable, and very disturbing.
According to documents supplied to a congressional subcommittee by Delphi, the original ignition switch manufacturer, project engineer for the Cobalt ignition switch Ray DeGiorgio signed off on a design switch change in 2006. However, in 2013, DeGiorgio testified that he was not aware of any design change. Nonetheless, such documentation indicates that GM took some active steps toward a timely correction.
A subcommittee analyzed GMs warranty complaint database, which tracks every complaint sent to the company regarding vehicles still under warranty. The study revealed that at least 133 complaints had been made involving vehicles that stalled when the ignition switch was jarred or when the vehicle traveled over a bump in the road. At least 87 complaints were about the Saturn Ion while 22 complaints were centered on the Chevy Cobalt.
Barra has confirmed that GM has retained an attorney that will oversee victims compensation for injury claims and the 13 deaths that were caused due to the ignition switch defect. An internal investigation is scheduled to take place with Barra spearheading the effort in cooperation with a second attorney.
General Motors will not be held responsible for any deaths that occurred before its 2009 Chapter 11 bankruptcy was filed. It could take up to 60 days for a plan of action to be set for victims compensation, but Barra emphasized that a new standard will be set in management of the issue.
Lawyers who are suing General Motors Co. have put in a request with the Judicial Panel on Multidistrict Litigation in Washington to consolidate the lawsuits filed due to the faulty ignition switch.
With more than three million vehicles recalled, it is likely that the situation will result in a high volume of lawsuits filed in multiple jurisdictions. Currently, 15 lawsuits have been filed in federal courts by consumers who seek to represent other GM customers in class-action cases.
One lawyer is asking the judge to order General Motors to issue a Park It Now order which would urge owners to not drive their recalled vehicle until it has been repaired. The request also asks that GM pay for rental cars or provide loaner vehicles for all affected GM vehicle drivers.
Contact our experienced Tulsa personal injury attorneys if you were injured because of a defective product.