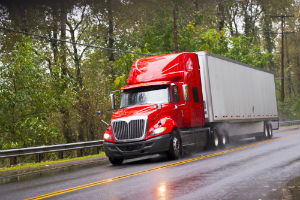 The U.S. Department of Transportation's Federal Motor Carrier Safety Administration (FMCSA) established a Final Rule on Dec. 7, 2016 dictating the minimum requirements drivers must follow in order to obtain a commercial driver's license (CDL).
To acquire a CDL, a driver must meet the minimum level of skills and education needed to understand and safely operate a large commercial vehicle, such as an 18-wheel truck or bus. The rule also sets standards for the qualifications necessary to train entry-level commercial drivers.
First-time CDL applicants must prove their knowledge of a commercial vehicle's structure and operational abilities, along with demonstrating their proficiency for driving commercial vehicles on a test course and on the road. Any training course must meet FMCSA standards.
However, there is no requirement for the number of driving hours a new driver must complete, a point that has proven controversial among commercial trucking and transportation associations.
The Notice of Proposed Rulemaking from the FMSCA suggested drivers should have a minimum of 30-hours of real-world driving experience, but the proposal was removed from the final ruling.
The FMCSA claimed that requiring drivers to complete a minimum number of real-world driving hours was not fiscally beneficial and would not benefit new drivers.
More than 32 states, along with top training programs for CDL drivers, require drivers to complete a minimum number of real-world driving hours. The Commercial Vehicle Training Association currently mandates that drivers who have been recently issued a CDL complete 40 hours of real-world driving.
The Final Rule for entry-level driver qualifications goes into effect on Feb. 6, 2017 and has a compliance deadline of Feb. 2020.
Choose Our Tulsa Truck Accident Attorneys Today
Truck accidents can be devastating, given the sheer size of these vehicles. If you or someone you love has been injured in a truck accident caused by an inexperienced or negligent driver, you may be entitled to compensation for medical bills, lost wages, and pain and suffering.
The Edwards Law Firm's Tulsa truck accident attorneys work to protect the legal rights of accident victims and will devote ourselves to pursuing the maximum compensation that your claim allows. Contact us today for a free, no-obligation consultation.